2020 Twin Cities Pride Recap: Queen On The Scene Talks Experience as Digital Vendor with Twin Cities Business
2020 Twin Cities Pride in Digital Format 
Queen On The Scene shares thoughts about being a digital vendor for 2020 Twin Cities Pride in the popular magazine,Twin Cities Business! 
[Except]
Queen On The Scene, an accessory business operated by and for the LGBTQ+, participated in Twin Cities Pride for the first time last year and decided to opt into the virtual marketplace, said owner and operator Quinn Kathner. 
"I personally didn't have a lot of visitors come through, but the ones that did, I found myself having longer, more meaningful conversations with," she [Kathner] said.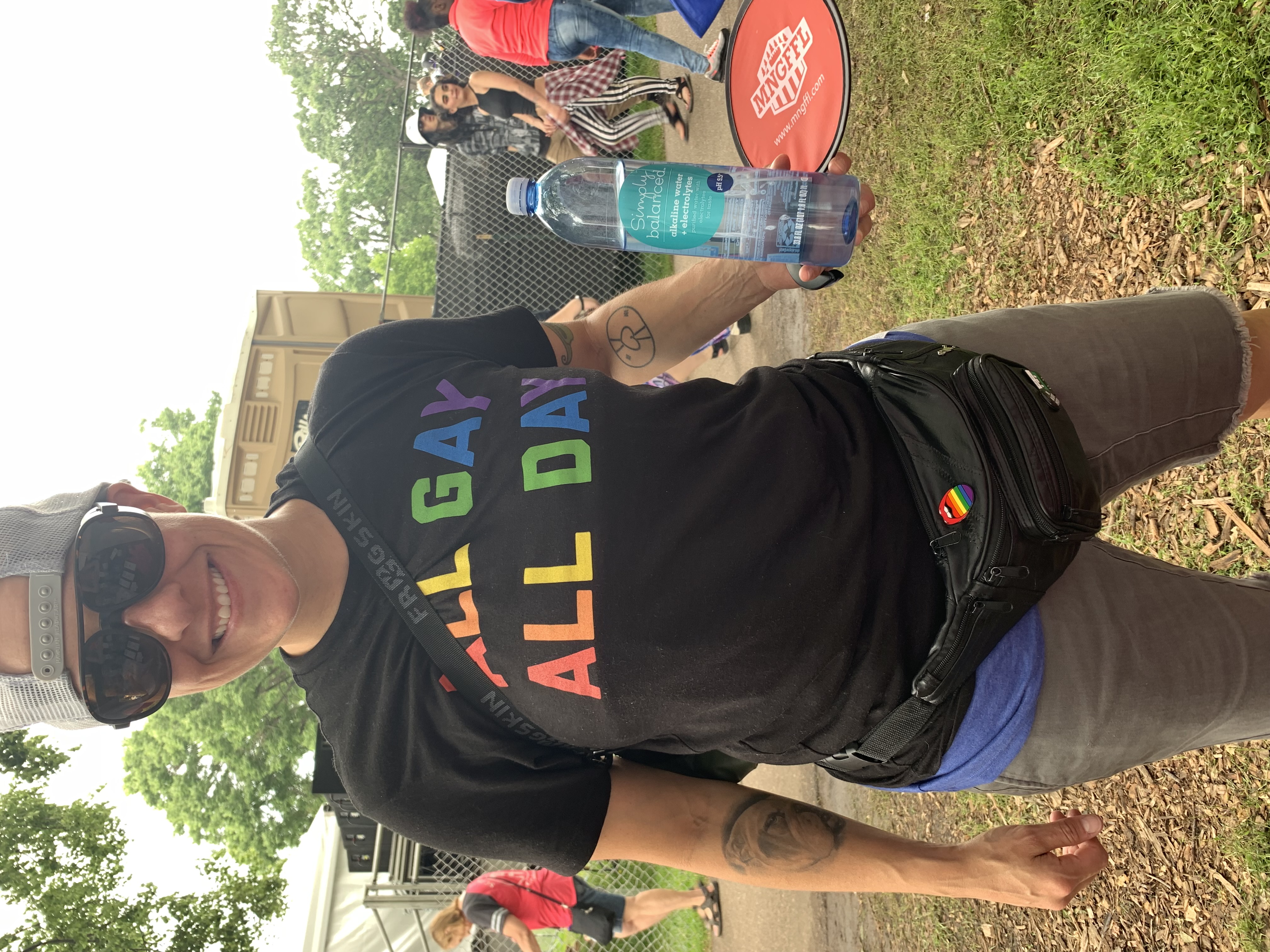 The article discusses the process of the 2020 Twin Cities Pride digital format and moving forward for future festivals. 
Click here to read the entire article: Nonprofits, Businesses Adjust After Cancellation of Pride Month
The article also makes mention of Queen On The Scene's financial health due to the impacts of the virus for the small business. 
Last year, she sold over $3,000 of merchandise at Twin Cities Pride festival, compared to $0 this year. However, she said e-commerce sales for May and June were the highest they've ever been, even though those weren't directly related to Twin Cities Pride.
How the 2020 Twin Cities Digital Pride festival format would look and operate was the next unknown. 
"So Queen On The Scene signed up to be a digital sponsor to be supportive and visible," says Kathner. "We insisted on being part of the pride season. We're all family here in our LGBTQIA+ community. We support each other fiercely - even if it's through a digital format."
After signing up to be a 2020 Twin Cities Pride digital vendor, Queen On The Scene was given a designated room to have people log on and 'visit.' During the 2 hour time spot, Kathner noted that just a handful of people stopped by, but the conversations were longer and meaningful with visitors.
"I'm a talker," says Kathner. "I like to say hello and get to know people. Having digital opportunities like the 2020 Twin Cities Pride's digital format this year was great because it allowed for more one-on-one conversations with organizations - a rare luxury because we don't get these moments during in-person festivals. It's all about digging up opportunities, no matter how hidden they seem to be." 
About Queen On The Scene
Queen On The Scene is on a mission to be the fiercest, LGBT-owned and operated pin and apparel shop in the world. Based in Sioux Falls, SD, they are passionate about creating inappropriately awesome enamel pins, lgbt pride apparel and fierce gear for those who refuse to be basic. A portion of all purchases goes towards providing pins at cost or no cost for local, LGBT-organizations, groups and individuals for fundraising efforts to help further empower their purpose. 
Learn more about our partnering organizations through the 'Pins With Purpose' program from Queen On The Scene or about the 2020 Twin Cities Pride.