Welcome to our snarky shop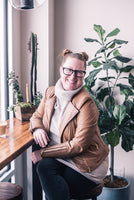 Started with 1 Pin Design and $120
Hi, I'm Quinn (they/them), founder of Queen On The Scene.
Queen On The Scene was born from my frustration from searching for high-quality, affordable queer gear made for LGBT by LGBT. That frustration (combined with my love for enamel pins) started Queen On The Scene in 2017 with 1 pin design and $120.
Now, we have over 25 pin designs in our line and are on a mission to bring fierce visibility to our queer community and ally's - all while giving a portion of profits to LGBT non-profit and organizations fighting for human rights.
Thank you for supporting our shop!
Quinn
Read our full story
Word On The Street
Love that your pins are sassy, to the point and represent so many people in various levels.

@farmer.bjo
I'm in love with all of your amazing pins!

@gingertriathlete
These pins are SICK! Loving these!

@3rdeyeglasssf
Thank you for making amazing pins - I love THEM!

@mercedes1635
Bulk Custom and Wholesale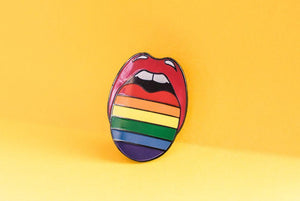 Wholesale
Are you interested in stocking Queen On The Scene pins? Click here to learn how to apply to be a wholesaler.
Become a Wholesaler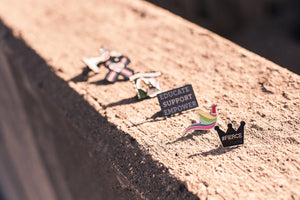 Bulk Custom Pins
Looking for bulk custom enamel pin makers? Look no further! We can accommodate order sizes of 100+ per design!
Learn more About Bulk order Process

Certified LGBTQ-Owned Business.
Queen On The Scene, LLC, is a certified LGBT Business Enterprise® (LGBTBE) as designated by the National LGBT Chamber of Commerce.